*This post may contain affiliate links. As an Amazon Associate we earn from qualifying purchases.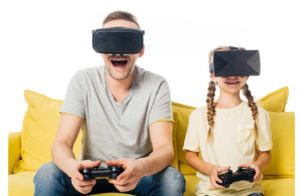 Video games have long been the subject of controversy among art critics and parents alike. Since they were first introduced onto the technology scene, the necessity of novelty and expectations of game layers have pushed the medium to new technologies only dreamed about in sci-fi until the modern era. There is no better example of this culmination than in the new and upcoming VR games.
How Gaming Got to VR
For the sake of comparison, it is important to understand what exactly video games are in order to understand how a virtual reality game is very much a different animal. The earliest instance of a video game is in 1947, utilizing radar technology to mimic missile fire. Despite this, the format of video games did not take off in the entertainment industry until the 1980s with arcade games.
The technology has come a long way with new formats since the invention of the video game and since its popularization. Things like haptic feedback, higher resolution, informative gameplay, and unseen benefits have pushed the medium forward in ways no one could have predicted. This has resulted in a plethora of exciting upcoming VR games.
What Are VR Games?
Video games have been around for more than a minute, but virtual reality is a relatively new technology to be introduced to gameplay. Virtual reality or VR is a simulated experience generated by a computer, typically with interactive elements, although this component is only increasing as more games are made.
The interactive experience aims to immerse players in a gameplay experience that utilizes all five senses simultaneously. This is much easier with some senses rather than others; for example, there are no games yet that taste or smell for the players.
Contrary to what you might think, the games do incorporate feel or touch through haptic feedback in the game controllers.
With such a diverse technology, the sky is almost limitless with what game designers can provide for players. The games range from hyper-realistic environments to over the top fantasy gameplay. Even the creators of Rick and Morty have designed a playable game that mimics the cartoon style shown on TV.
How does VR Work?
Currently, VR technology utilizes headsets and multiple projection points in order to create a 3D environment the users can experience. Additionally, the gameplay often uses remotes held in both of the player's hands that can provide an interactive experience, where users can look around and change aspects of the environment right in front of their eyes.
What Are the Benefits of VR Games?
Despite the controversy of violent video games that have uprisen in the last few years, there are many psychologists that rave about the general benefits of gameplay. New studies show that playing video games can help children gain logical, social, literary, and even executive decision-making skills.
Additionally, things such as percep-tion, attention, memory, and intuition are not only fostered but improved by the playing of video games. This by no means is an excuse to let children do nothing else, but it definitely means that parents should not be so worried if they find their children have a particular tenacity for the virtual games.
Often these skills are fostered due to the quick and repetitive nature of video games, lending them to a type of learning that most children respond to. Maybe instead of asking whether or not children should be introduced to the games, we should be designing informative and fun games that will capture the attention of children and guide them in the correct direction.
Top Upcoming VR Games to Enjoy
Naturally, VR fans will want to know about the best upcoming VR games for this year. Without further ado, the following 10 games have been selected due to a few important categories of gameplay and design, listing both the pros and cons.
Upcoming VR Games We Reviewed
Star Child VR
Stormland
Ghost Giant
Toran
Cyberpilot
The Walking Dead: Saints and Sinners
Vacation Simulator
Lone Echo 2
Firewall: Zero Hour
Defector
Star Child VR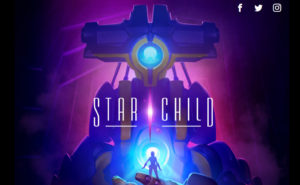 Features
From the creators of Lucky's Tale and Playful, this game is very playable. However, this game is not cute like the other games from this creator, it is vibrant, alien, and action-packed. The setting of the game is a foreign planet where spaceships, monsters, and technology run rampant.
Weird creatures in a VR game are about as good as it gets in terms of gameplay, and this game has them all. Nevertheless, the game developer is keeping the plot of this game somewhat hidden as we move closer to a release date, making fans livid with anticipation.
Based on previews that have been released, this game will be both beautiful and challenging, a real VR masterpiece.
PROS
High secrecy

Great gameplay from the creator

Graphics

Monsters
CONS
Bit of a surprise

Tons of unknown elements
Platform(s)
The only platform available for this game is PlayStation VR.
Stormland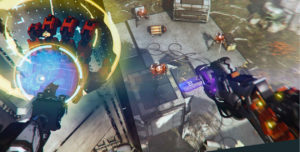 Features
This game might be the top of our list if the gameplay holds up after its release. Stormland was developed by Insomniac, the people who brought you Spyro, Ratchet and Clank, and Spider-Man, so this game is almost guaranteed to be wonderful.
It is an adventure based game where you play a robot protagonist after an apocalypse. The character moves through the world attempting to reclaim its own body and fix what has been left behind. By the end of the game, you will have developed your character into a deadly fighting machine ready to save the world.
Graphics on this game are stunning, leaving us with nothing to complain about. The truly amazing thing here are the uses of colors during the gameplay. More than fun to play this game is also fun to watch.
PROS
Beautiful gameplay

Fun storyline

Great concept line
CONS
Not the biggest action game

Another post-apocalyptic game
Platform(s)
The only platform available for this game is the Oculus Rift gaming system.
Ghost Giant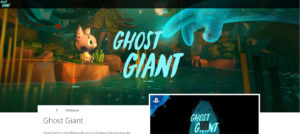 Features
The gameplay on this next one could be compared to Abzu, Journey, Flower, and, of course, Everything. It has a slightly less quick pace compared with the more suspenseful games on our list. Ghost Giant is well worth the playtime for both kids and adults alike. It is immersive and engaging.
It is another puzzle based game, but the tasks are more interesting and used to engage the medium, than head-scratchers. The premise focuses on a cute, lonely kid, Louis, who goes on adventures in his hometown of Sanscourt. As the game progresses, it moves from looking under couches to more challenging puzzles. Tasks will have you going through many new VR tech components, making this a game to watch out for.
PROS
Highly interactive

Good for kids and adults

Puzzle based
CONS
Not highly action packed

More cute than gory
Platform(s)
The platform available for this new game is PlayStation VR, unfortunately, they have exclusive rights at this time.
Toran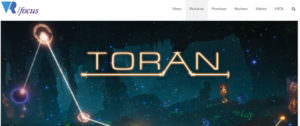 Features
If you love Rick and Morty, then you will enjoy this game as well. Its Sci-Fi, so the storyline is almost guaranteed to be highly impactful and interesting not to mention the puzzle element for those who love to think. Toran combines these elements in a fluid and interactive way, pushing the TV technology into new realms.
During gameplay, the players will travel between worlds able to use and discover new technology. The design of this game is friendlier than some other games on our list, with a more family-friendly aspect to the visuals. The main task of the game is to grab mystery orbs and enter holographic objects to explore the galaxy.
Completing puzzles and exploring unlocks more of the game as you go, then opens up your horizons. More than that, the graphics are out of this world. Even the animations are absolutely wonderful. Currently, the game is still in the demo phase, but once it has a release date, there will be a great reason to mark your calendar.
PROS
Wonderful graphics

New and interesting storyline

Great twists on old tech
CONS
Not based on known IP

Not the least expensive game
Platform(s)
The platforms for Toran are both the Oculus Rift and the HTC Vive.
Wolfenstein: Cyberpilot
Features
Wolfenstein: Cyberpilot is part of a series of games that already exist; so if you are familiar with the series, then you will love this one as well. The game is set exactly 20 years after the timeline of the game Wolfenstein II: The New Colossus. However, you do not need to have played the original to understand this new VR game. The game designers are the good folks over at Bethesda.
Similar to the plot of Snow Crash for any Sci-Fi readers out there, this game lets you play as a resistance hacker. This time, the setting is Nazis versus hackers. As the protagonist, you will take control of Nazi machines and use them to fight the good fight.
Not highly recommended for children, the gore and action are high in this new thriller. If you loved Doom, then this game will be right up your alley. However, if you are looking for complex ethics and ideology, another WWII game is not going to provide that.
PROS
High gore graphics

Great action gameplay

Sci-fi twist and turns
CONS
Not kid friendly

Simplistic good versus evil ideology
Platform(s)
The platforms for this game have not been determined yet.
The Walking Dead: Saints and Sinners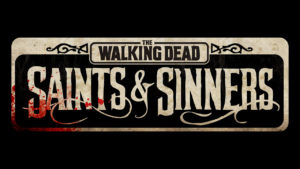 Features
The game was designed by Skybound Entertainment and Skydance Interactive. Rumors of a VR game version of the Walking Dead have been aroundsince 2017. The game will be the first in a series of Walking Dead games made by the same designers.
In line with the themes of the TV show, The Walking Dead, the game will be set in a flooded and ruined version of the beautiful city of New Orleans, Louisiana. Gameplay will task players with exploring the have aquatic ruins and encountering zombies along with other survivors.
Highly intuitive and ideological, the game will force its players to make the choice between playing as a saint or a sinner. The actions of these choices will greatly affect the outcome of the game in the long run. Depending on how you play, the ending of the game will resolve very differently, making this game ultimately repayable.
This game could loosely be compared with other action thriller games and the VR game Superhot.
PROS
Highly Interactive Game Play

References to a beloved TV show

High impact action
CONS
Some adult content

Too scary for some
Platform(s)
The extent of the playable platforms has yet to be determined for this new game.
Vacation Simulator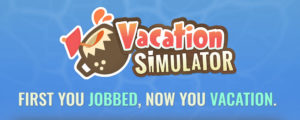 Features
This is a slapstick comedy of a game, with high interaction and wonderful graphics. The game was designed by Owlchemy Labs. This is the same people that made Job Simulator. This game plays off a lot of the same elements as the other games under the designer's belt, but also utilizes more slapstick comedic elements. Now, set at the beach!
PROS
Funny

Interactive

Beautiful
CONS
Not action focused

Not character focused
Platform(s)
This game will be easily available due to the game being available on Vive, Rift, and PlayStation.
Lone Echo 2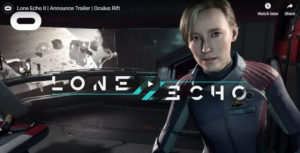 Features
The biggest bonus of this game's play is the feeling of a zero-gravity environment. You will really feel like you are floating through the vacuum of space as soon as you slip the helmet on. The biggest reveal for the release of the game has been the spoiler that it will continue the story of the main characters, Jack and Liv. For fans of the game this is a huge bonus. The game is developed by the same people as the first, Ready at Dawn.
Beyond characters, the game will share a lot of components with its earlier prequel. Similar graphics, although they have improved with the technology, style of gameplay, and story driven game style will all be components shared by the games.
PROS
Continued storyline

Zero gravity feeling

Interactive nature
CONS
More kid-friendly

No gore
Platform(s)
This game will be available on the Oculus Rift.
Firewall: Zero Hour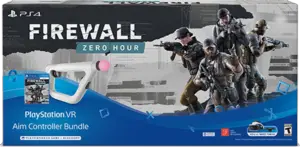 Features
Firewall: Zero Hour is a tactical first-person shooter developed by First Contact Entertainment. In this 4 vs 4 game, you and your frenemies are kitted out with weapons and tactical devices like radar as you compete. In Firewall: Zero Hour, you slip into the shoes of a mercenary tasked with retrieving sensitive information. Fans of stealth based games as well as fans of high-impact shoot-em-ups will be likely to love this sort of play style. If chucking grenades and sliding in through zip lines like a SWAT team member gets your blood pumping, give this one a look.
So far there is little detail about the game, but what we've seen in trailers brings back memories of the good old days playing Spies vs Mercenaries in the Splinter Cell online modes. It is slated for release this year.
PROS
Spy vs Mercenary vibes

Tactical first-person action
CONS
Not all details known

No details on HTC vive or Oculus Rift
Platform(s)
TThis game will be available on the PSVR.
Defector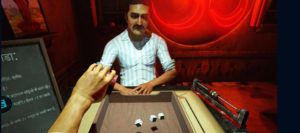 Features
If you've dreamed of betraying those around you in name of your secret alliance with a foreign government, Defector is the game for you. This upcoming spy action VR game comes to us from the team at Twisted Pixels, the folks who brought your Wilson's Heart. In this game, you will take on the persona of a spy and live each pulse-pounding action movie moment from behind the eyes of a defector.
We're highly anticipating this one. The trailers make the game look like a blend between the less strange parts of the Metal Gear Solid series and Matrix-style action that you participate in with games like Super Hot. If it ends up being half as fun as it looks, it is very possible this will become a fan favorite.
PROS
Spy action

High tension from a VR perspective

Thrilling scenarios and daring escapes
CONS
Exclusive title

Similar elements to existing games like Super Hot
Platform(s)
Exclusive for the Oculus Rift.
Conclusion
When scouring the internet for the best new upcoming VR games, it was clear there was hot, even superhot, competition between a lot of eGear game developers for the best spots on our list. When taking into account the platform options, pros, cons, and key features of the upcoming VR games we found our list to be rife with great games.
Nevertheless, there was one stand out game over all the others in our selection of upcoming VR games. Star Child VR is the top upcoming VR games to look for on our list. In every category, the game made waves comparatively. We are very excited to see the release date for this one.
The game is so mysterious, but every component which we have heard about has been so knock-your-socks-off-amazing that we simply cannot wait for the next release of info.
Graphics, storyline, and especially weird monsters make this game one of the best upcoming VR games to watch for.