*This post may contain affiliate links. As an Amazon Associate we earn from qualifying purchases.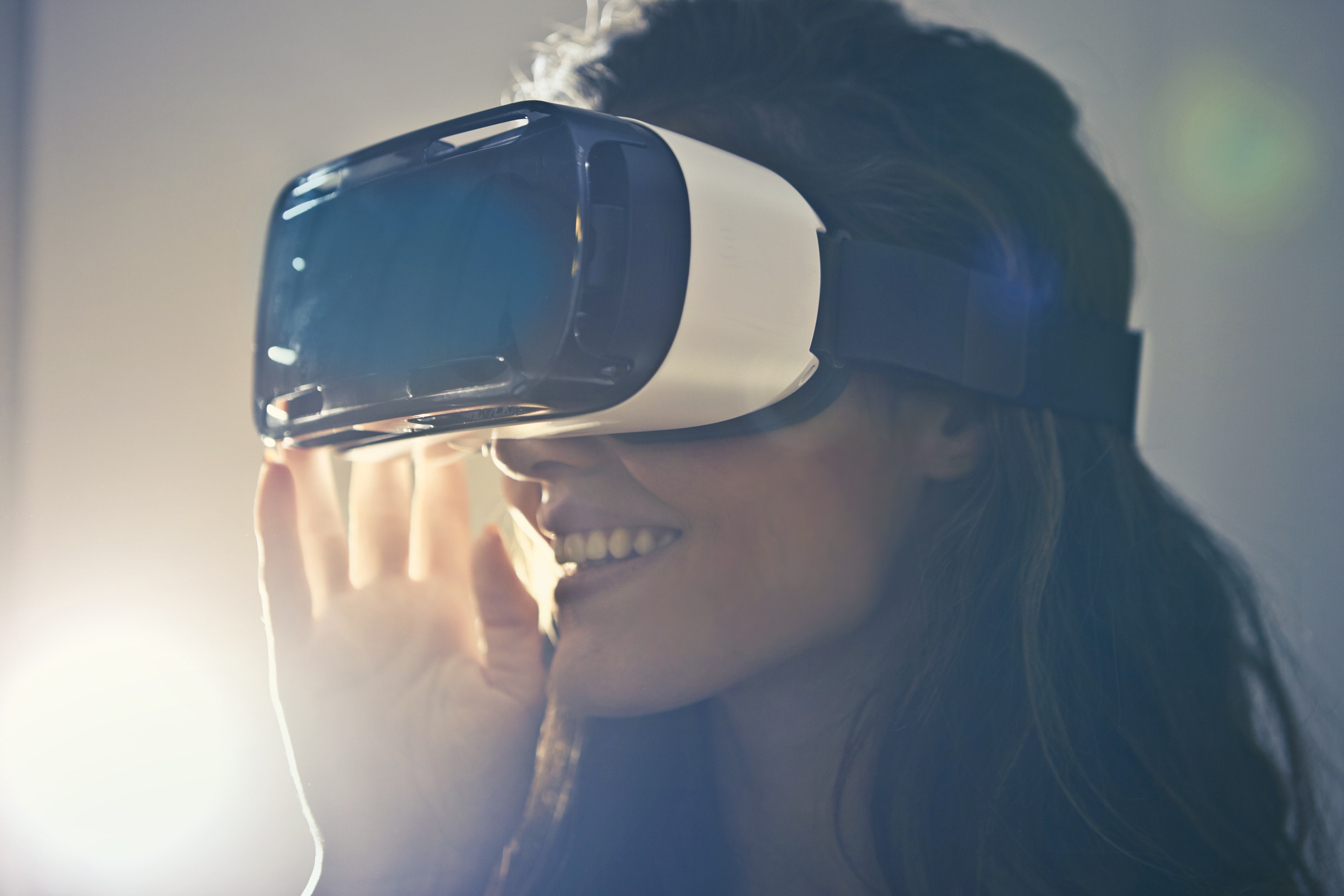 There are limitless possibilities of development for video game developers. This is especially true for virtual reality (VR) game developers. The new trend in the game world is immersive Zero-G gaming environments. However, these games pose new challenges when trying to prevent simulator sickness. There are many developers who have tried to simulate weightlessness with varying success; however, Lone Echo has made substantial success. This Lone Echo review will cover the basics and introduce you to an epic game. Lone Echo by Ready at Dawn presents a fully immersive experience that allows players to enjoy a story-driven, free-roaming environment at ease and in complete VR comfort. Lone Echo showcases a vibrant and serene cinematic gaming experience in virtual reality. Every aspect of this game, from the storyline to high graphics and game play has resulted in a widely popular video game.
[amazon box= "B074FH61JX,B06XY6L858,B07FRCT893,B072MYJZZL" template="table"]
What Is the Lone Echo Review VR?
Lone Echo is a VR space-based game by Ready at Dawn. Movement was the biggest development obstacle in a space-based environment. Regardless of the beauty and reality of this environment, a player needed complete comfort to stand the experience for a few minutes. There are three types of movement indicated in our Lone Echo review, all of which have various uses. The first type is of touch. There are handles everywhere used to pull yourself onwards. Any surface is available for use. This enables the player to swing and navigate with ease.
The system is highly accurate and designed for a player. You will notice the high accuracy of the game as navigation becomes natural. Climbing around the compartments of the space station and moving from room to room is easy. As you progress in the game, two further movement options are unlocked.
In Lone Echo, the gamer will play the character of a robot. They equip you with boosters on each wrist for bursting movement. These boosters quickly recharge. These boosters are beneficial because they eliminate the need to grab onto anything to move. The next movement option unlocks when traveling outside into the dark cosmos. You then gain a backpack that thrusts forward at a fast speed. This speed is ideal for big distances. This backpack also provides an immediate brake. The combination of three movement options allows the player to feel comfortable traveling through Zero-G environment. Lone Echo provides a seamless operation that makes VR game play intuitive and comfortable.
The game itself is a story-driven adventure without the linear design of other games. Throughout Lone Echo you're provided an opportunity to decide what you'd like to do next. There are early training sessions that instruct on various abilities and how to explore the station internally and externally. The environment is more than beautiful. From details of the space station to leaving the space cabin and traveling through the solar system, seeing planets for their majestic aesthetic, it's hard to think of another better looking VR game.
They unveiled Lone Echo at Oculus Connect 3, and they have talked it about ever since. Many games don't stand up to the hype. But, in conclusion of our Lone Echo review, we can say it definitely meets and exceeds the hype. Ready at Dawn produced a VR game that every Oculus Touch owner should have in their collection.
Product Specs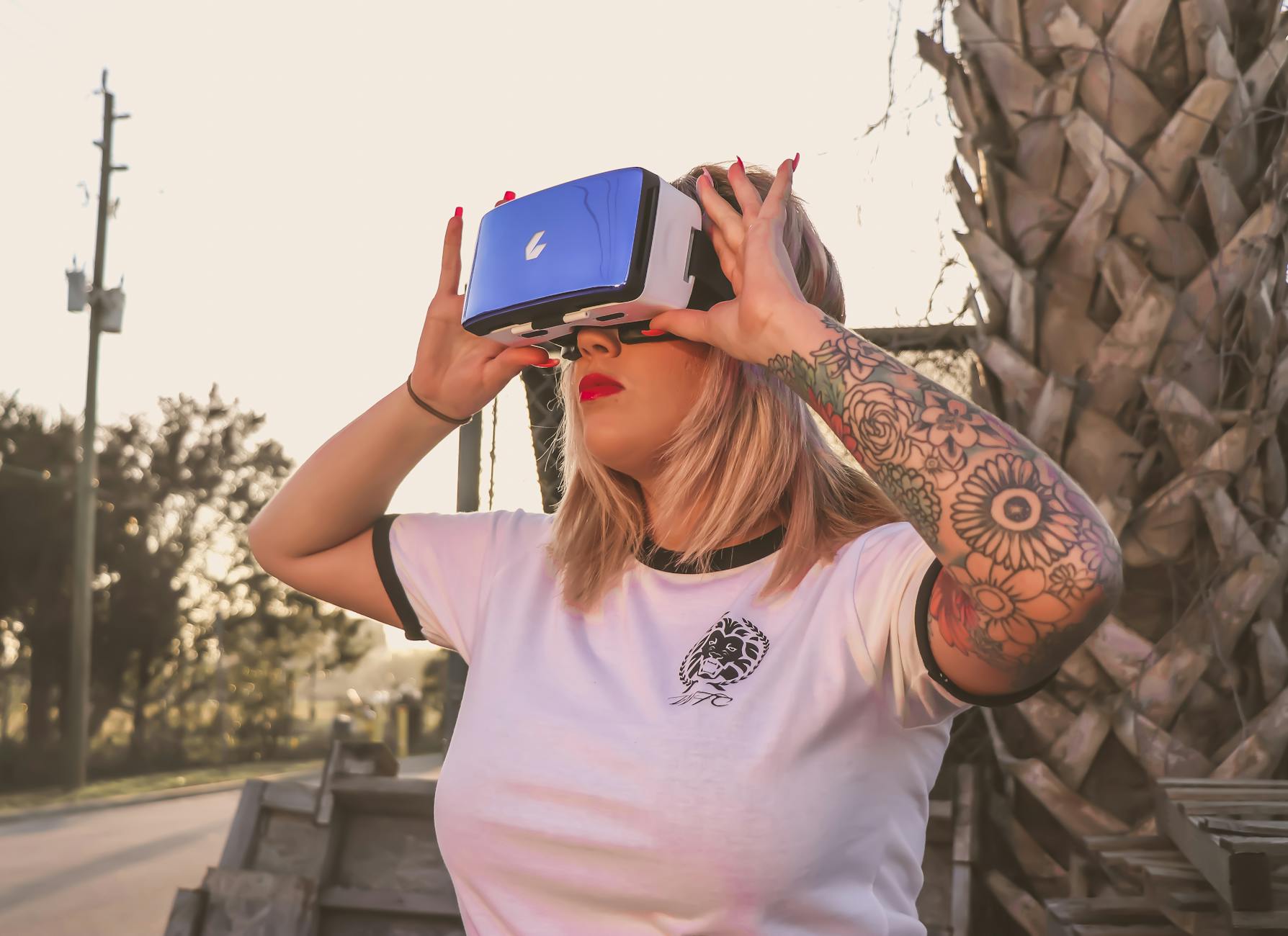 Photo by Tim Savage from Pexels
(Minimum Specifications)CPU: Intel Core i3-6100 / AMD FX-4350CPU SPEED: InfoRAM: 8 GBOS: Windows 8.1 or newerVIDEO CARD: NVIDIA GTX 960 4GB / AMD Radeon R9 290 or greaterPIXEL SHADER: 5.1VERTEX SHADER: 5.1DEDICATED VIDEO RAM: 4 GB
(Recommended Requirements)CPU: Intel i7-6000 equivalent or greaterCPU SPEED: InfoRAM: 16 GBOS: Windows 8.1 or newerVIDEO CARD: NVIDIA GTX 980 equivalent or greaterPIXEL SHADER: 5.1VERTEX SHADER: 5.1DEDICATED VIDEO RAM: 4 GB
Pricing
These games range in price from as low as $25 to upwards of $80.
How It Compares
We picked a few similar products available on the market to see how they compare in this Lone Echo review.
Wipeout Omega Collection

Firewall Zero Hour

Fallout 4 VR
[amazon box="B074FH61JX"]
Gameplay 
Our Lone Echo review notes landmark achievements in three key areas of VR: locomotion, user interface, and interaction.The winning combination of intuitive movement, discovery-based game play, and storytelling creates a compelling sense of presence that few VR games can hope to match, while the considered pacing gives it a new identity.
Storyline
Lone Echo is a virtual reality game in which players take on the role of Jack, an advanced AI-controlled android working with his human counterpart, Captain Olivia Rhodes, to investigate a troubled mining facility in Saturn's rings. You will spend your time floating in space, using boosters to propel you in a direction and futuristic tools to repair the facility and solve environmental puzzles to repair the facility and determine what happened. You will talk to "Liv" and choose answers from several options to propel the story. Besides the single-player campaign, there is also a multi-player mode called Echo Arena, where you and other bots (controlled remotely by other players) fly and fight in zero gravity through a sport-like match.
Graphics
Lone Echo and its multi-player companion Echo Arena use the null gravity setting in a way that provides a convincing experience of weightlessness.This is one of the most impressive and complete VR games on the market, with some of the best VR movements available. It has sharp graphics and a long story. There is a strong sense of association between your robot character, Jack, and his human partner, Liv, in the single-player campaign. Their affectionate relationship gives weight to the situation as the space station mining the scenic rings of Saturn turns chaotic. Every interaction with Liv is genuine inside of an incredible picturesque environment.
Audio
Sound quality is excellent.
PROS
Comfortable and immersive VR space-based gaming experience

Great storyline that avoids a linear progression

Stunning graphics and performance
CONS
Expensive system

May not run as well on lower specifications
[amazon box="B06XY6L858″]
By focusing on this specific era of the series, WipEout Omega Collection maintains a level of cohesion you wouldn't get if this compilation included, say, WipEout Pure or Fusion. While each of the three games exudes style and stimulation in its own distinct ways, they collectively display the best elements of the great game play and silky smooth visuals. This collection is easily the next best thing.
Gameplay
No matter how you play in the Omega Collection, there is consistency in how the myriad ships control, from drift cornering to speed-boosting rolls. For series veterans, assessment takes less than a second. These decisions constantly underline WipEout's involvement in game play. If you played Mario Kart, you can relate to these judgments of split-second value, only in WipEout, you are piloting ships equivalent to the 300cc kart. The Detonator and Eliminator modes only for Fury offer a superior, comprehensive combat experience than your typical WipEout race does. 2048 stands out with the unusual, natural landscaping of its courses, which show the place of the game as the first in the timeline, before man entirely made tracks.
Storyline
WipEout Omega Collection feels like a thoughtful bundle, considering that Sony could easily have released a standalone WipEout HD PS4 port.Instead, the 2008 PS3 classic comes with an excellent expansion of Fury and a much-improved version of WipEout 2048, previously an exclusive of PS Vita. While these games have frenzied commonalities, their differences are equally compelling, so you can jump from one play session to another in search of variety.
Graphics
The WipEout Omega Collection in the PlayStation 4 Pro gives the standard game 2160p with 60 frames per second without fail. It's a beautiful experience. There is more than sufficient GPU fill rate and power to handle the PSVR 1080p display. Pro offers a super-sampled 1620p experience with a touch of only 1512p on the PS4 base. WipEout is a great VR port candidate. There is no need for a double frame rate and little need to restore the visual function set. Further, both PS4 and Pro have an anti-aliasing 4×8 EQAA hardware from the original release.
Audio
Includes high-quality audio. The soundtrack has been completely re-mastered and sounds incredible.
[amazon box="B07FRCT893″]
Firewall Zero Hour is a PlayStation VR (PSVR) first-person shooter game. You'll form a squad and play against others in online player-vs.-player (PVP) battles. You can use handguns, machine guns, and explosives to kill enemies. This is a realistic game without a lot of gore. Firewall Zero Hour also supports in-game purchases for downloadable content (DLC). Firewall Zero Hour, together with the PlayStation VR Aim Controller, provides strategic shooters with an exciting level of realism through virtual reality. It features a Bullet Aim Controller. It's accurate and intuitive for PlayStationVR-compatible shooter games.
Gameplay
Up to eight players can compete in two teams of four, fighting in exotic and key locations around the globe. You will receive goals and critical intel along the way–but always remember to act as a unit. Your job is to bypass the firewall, locate the laptop, and start the hack to get the data. Plan your approach wisely and do away with any hostiles in your way. Protect the laptop data at all costs. Strengthen your location, secure the firewall access points, and force your enemy into shock points that prevent hacking and data protection.
Storyline
You can act as one of 12 private military contractors (each with a unique ability) hired by an anonymous person. You and your teammates must work together to achieve various goals around the globe, such as the acquisition (or protection) of a laptop with valuable data in multiple indoor and outdoor urban areas. Up to eight players can play (in two teams of four). They reward you with currency and XP (experience points) to complete jobs and win matches. You can use this XP to upgrade skills and loads, unlock new weapons and equipment, and customize cosmetics. Besides competing in multi-player games, there are training missions for single players and in the multi-player option to help you practice your skills and tactics.
Graphics [5 Stars]
The PlayStationVR Target Controller provides accurate movement tracking and ergonomic design, and highly intuitive controls help with the quick and deadly accuracy of your shots. Firewall Zero Hour and the PlayStationVR Aim Controller bring a new level of realism through virtual reality to strategic shooters. It features advanced motion sensing and light tracking technology.
Audio
Includes high-quality audio.
[amazon box="B072MYJZZL"]
Fallout 4 is Bethesda Game Studios' legendary post-apocalyptic adventure and winner of over 200 'Best Of' awards. Fallout 4 VR includes the entire core game with all-new combat, crafting, and construction systems completely re-imagined for virtual reality. As never before, the freedom to explore the wasteland comes alive. You enter the world destroyed by nuclear war as the only survivor of Vault 111. Only you can rebuild and determine the fate of the Wasteland.
Gameplay
Fallout 4 VR is almost exactly what the phrase 'Fallout 4 VR' implies. The entirety of Fallout 4 rendered in giant-scale VR goggle vision.Fallout 4 VR is a significant technical achievement. The gamer experiences Fallout 4 in its entirety from a new perspective, a whole wasteland to travel, with motion-controlled shooting (or physical punching) and an interface that activates by raising your wrist. There is also an option for the full analog movement in pad-style.
Storyline
Like its predecessor, Fallout 4 opens up a shelter for you, your spouse, and your child during the nuclear apocalypse. Your trio is placed in suspended animation, after which your child is kidnapped, your spouse is killed, and after an unknown amount of time, you wake up hunting for the blood of the villagers who did it. In the game, this means you will walk the Boston ruins some 300 years after the bombs fell. Your adventure in the world is propelled by the plot and your own personal curiosity. The pace is close to the continuous exploration of the original, non-VR Fallout 4, while still getting some big wows.
Graphics
This game is like Fallout 4 but with lower resolution. Some players show blurred graphics, but there is a fix available. It's definitely decent as VR games go, without too much obvious hobbling, but it is the intrinsic limitations of both VR and Fallout 4 that prevented it from looking amazing.
Audio
Includes high-quality audio.
Conclusion
Lone Echo is an excellent 5-star VR reality game. Our Lone Echo review concludes that it's one of the best games on the market. It is fully and comfortably immersive, with a range of movement options that will allow you to happily explore the space world inside of a great storyline. You will appreciate many game play hours, and customer reviews reflect a high level of satisfaction. However, if you're looking for a VR game for racing or first-person shooting, consider another on our list. The best developers have produced the VR games on our Lone Echo review list. Any featured game or game trio will provide VR game world entertainment and enjoyable exploration.
Featured Image: Photo by bruce mars from Pexels