With virtual reality, you can immerse yourself into a whole new world that you've never seen before, all from the comfort of your home. Luckily, virtual reality headsets are common nowadays, bringing this innovative technology to the average person. One of the top VR glasses on the market is the Magicsee M1 VR Headset. Equipped with a remote controller, this headset provides you with an outstanding immersive 3D gaming and movie experience. In this Magicsee review, you will learn more about the features and setup of the Magicsee M1 VR headset.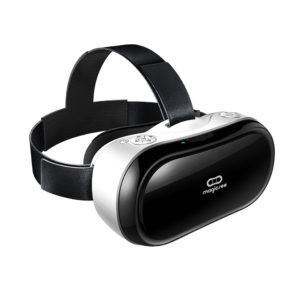 Magicsee M1 VR Headset Specs
The chart just below here is for the different specs of this product. You can utilize this chart in two ways: to quickly look up information or to compare Magicsee M1 to other models.
Magicsee M1 VR Headset Specs
Headset Type
Stand-alone VR headset, can support PC and mobile
Resolution
1920 x 1080
Field of View
90°
Sensors
Optical viewing sensors
Controls
Bluetooth, HDMI
Platform
OSVR and SteamVR
Amazon Rating (out of 5)
3
Our Rating (out of 5)
4
The Magicsee headset runs on batteries, so you would need to keep them charged up often for the best viewing experience. You will be impressed by the great resolution and viewing angles of the headset. You can even use different video apps and games from App Store and Google Play, or homemade videos for a new and exciting viewing experience. The most exciting parts of this VR headset are the features that make is stand out from the crowd. This headset doesn't work through a computer or cell phone. It works through Bluetooth technology or HDMI hook up to give you a 360-degree view that is amazing to behold.
ivanky Thunderbolt to HDMI Adapter [2-Pack, Super Slim, Nylon Braided]...
15,000+ bend lifespan & optimized nylon jacket provides additional protection for this Mini DisplayPort (DP) to HDMI...
Gold-plated connectors ensure stable transmission, no data loss, superb quality audio and video (AV)
Unconditional lifetime warranty covers all costs during lifetime replacement process (support@ivanky.com solves your...
Pros & Cons
In this section of our Magicsee headset review, you will see two different lists that describe the product. The first list will discuss the positive things about the Magicsee VR glasses, while the second list will discuss the negative things about the headset.
Pros
The Magicsee headset is extremely comfortable with a cushion around the eyes and adjustable straps on the back.
It is lightweight as well.
The 360-degree experience is mind-blowing
This headset is considered a great started headset for virtual reality experiences.
Cons
The 360-degree view does not always focus correctly.
The instructions in the manual are difficult to understand.
There is no audio on this headset.
Magicsee M1 VR Headset Design & Requirements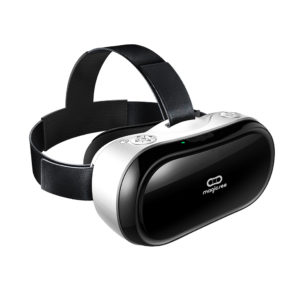 If you are looking for a VR headset that is classic with a few modern twists, then you've found the right one for your needs. The Magicsee headset sports a black front face with the logo in white. The bulk of the headset is made from a white material that color-blocks the black to create that classic look. The face cushion and the head straps are both of black material to finish the stylish color blocking on this headset.
The requirements for this virtual reality headset are easy to obtain. All you need is a Bluetooth capable device or an HDMI capable device. From there, you can easily set up your headset and enjoy your virtual reality in little to no time at all. The apps supported include YouTube, Google Play, and more. You have several options for the requirement to use this VR headset, so your experience is just as unique as you are.
Bonus read: 12 Best VR Headsets with Remote Controller
Magicsee M1 VR Headset Controls & Display
The Magicsee VR headset is controlled by either your laptop, desktop, cell phone, tablet, or TV. The control depends entirely on how you set up this headset. For cell phones and tablets, you can control the video by playing, pausing, or stopping. The same is available for the computer, but it takes a different movement.
The display on this headset is one-of-a-kind. Not only do you get an extremely high resolution, but you also get a 360-degree viewing experience like no other. There is even an earphone slot, where you can plug your audio into the headset for an even greater experience. The display might blow your mind because it is so life-like.
Sale
Mpow Flame Bluetooth Headphones Waterproof IPX7, Wireless Earbuds...
IPX7 SWEATPROOF EARPHONES: Mpow IPX7 Water-resistant Nano-coating efficiently protects sport headphones from sweat and...
REDEFINE YOUR EARS IN RICHER RANGE: You may not get used to this earbuds with richer bass and mid at first if you used...
ENHANCED COMFORT & WEARABILITY: 1. We have improved the ear hooks to the proper hardness for snug fit. 2. Additionally...
Magicsee M1 VR Headset Setup
Setup of this device is rather simple. You can download the proper viewing apps, turn on your Bluetooth technology, and connect it to your phone. Or, you can hook up an HDMI cord to a laptop, desktop, or TV for a completely new experience.
The way you utilize this headset is completely up to you. The Magicsee glasses are easy to set up and use. You are free to use the Magicsee headset however you wish, and the steps are extremely simple. If you don't fully understand the technology, this headset might be a great fit for you because of the easy setup feature.
Magicsee M1 VR Headset User Experience
Users have had mixed reviews and opinions on this headset. Some love the 360-degree view, while others think it doesn't focus enough on them. Some reviewers have mentioned the lack of understandable instructions, while others are blown away by the ease in which you can set up this headset.
What it all boils down to is your taste. Users have given this VR headset both good and bad reviews, but not everyone will agree on everything. Through the praise and the complaints, you can see that this headset is still a great product worth trying out for yourself.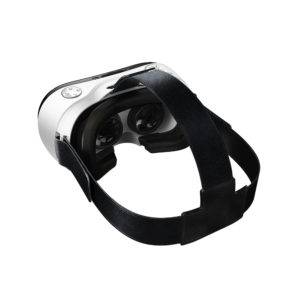 Bottom Line
If you are interested in the Magicsee M1, you can look at the review above and other reviews, compare the specs, and even try it out yourself. You will be pleased to find an incredible VR viewing experience that you couldn't have without the headset. From your living room, this headset will transport you to a whole new world. If you have questions, or have already used the Magicsee M1, let us know in the comments!
Insert Image
(Visited 812 times, 1 visits today)